Running your own advertising campaign is a handful to say the least. So many things to research and calculate when setting it up and then you still need to continue to monitor it all while it is running. You definitely need to make changes when you see something not working the way you want it to whether it is the cost of clicks, adjusting the creative, keywords, or changing the demographics. It is high maintenance. Here are a few things to keep in mind when setting up any type of ad.
It is important to target the correct demographic. Check out your statistics and demographics and find out who your customer base is, then target your ads more specifically.
Don't make your audience too broad! When you do, you're making it harder for the people that actually have an interest in what you're selling to see it.
Ads need to grab attention, whether they are display ads or search ads. The text and images you are using have to blend together seamlessly.
Budgeting is always a hard issue to make a decision on. How much should you use to set your budget. We all know that it differs depending on the company, what the goal is for the ad and, in reality, how much they have to spend. Start low, then see how it does. Change the amount by increments.
People can get annoyed by seeing the same ad over and over. I know I do. You may also be wasting money on someone that's already converted. Make sure you drop these people from your targeted audience once they've converted.
Track those campaigns. If you're not tracking how they go, along with what you've used before, along with the performance of different creative and targeting strategies – what are you doing? Shooting in the dark. And the buzzword that has found new life …
"Omni-channel"Anytime, anywhere, any device engagement! This is something that needs to be implemented with all of your marketing. It's experience is a multi-channel approach to marketing, selling, and serving customers in a way that creates an integrated and cohesive customer experience no matter how or where a customer reaches out. Note that all omni-channel experiences will use multiple channels, but not all multi-channel experiences are omni-channel.
According to a Social Media Today Survey Report:
In 2018, Facebook took the lead in ad spend, with the fast-growing (and Facebook-owned) Instagram not far behind. Facebook also introduced it's 'people first' algorithm change early in the year, which pushed many businesses towards Facebook advertising to offset reach and referral traffic declines.
Looking forward to 2019, marketers are shifting their focus toward Instagram, with Facebook not far behind.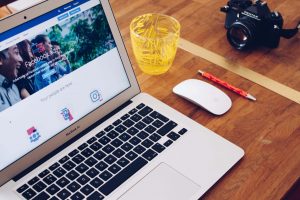 It's no shock that Instagram is in the lead, given the success of the platform over this past year.
68% of the respondents of this survey said they plan to spend more on social media ads in 2019. Allocating a part of your budget to social media ads can help accomplish many goals. Brand awareness took the lead for the most valued marketing goal
The main issues that influencers have:
The biggest struggle in social media advertising: Time management; scale, testing and human assumptions.
"… Additionally, their (Facebook) ads generate an enormous number of fake engagement from bots, particularly in the Audience Network, which is problematic." ~Larry Kim, CTO, Wordstream Inc.
Need assistance with your advertising campaigns?
Contact us or give us a call 919-858-6122.
Let us know how we can help.