Your Business can be successful with Facebook & Instagram Advertising!
Ride the Wave of Powerful Stats of Facebook & Instagram Advertising
Facebook and Instagram advertising are providing businesses with one of the largest opportunities available with 2.9 billion monthly active users, 1.93 million daily users and 1.74 billion mobile active users.
Facebook has more monthly active users than YouTube (2.29 billion), WhatsApp (2 billion), Twitter (192 million daily) and Instagram (1.22 billion)  (Source: various).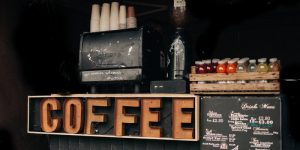 TEST FOR SUCCESS!
The various ad types and promoted content need to be tested and optimized on an ongoing basis to see what works best with your target audience.
Once success is reached and can be associated with a specific audience, a new "look-a-like" audience can be created to reach users that "Look-a-Like." Facebook's gigantic audience and features enable successful ad campaigns to scale rapidly.
Boomerang Social has helped innovative brands capitalize on the accessibility of one of the largest audiences on the planet.
LET'S DEVELOP A MARKETING STRATEGY TOGETHER!
Your brand integrity is always a priority with every ad we write and every banner we design. We start by working with you to set the right campaign goals for what you want to achieve.
We'll help you define your audience for Facebook and Instagram Advertising, making sure you're asking the right questions:
Who are your customers?
What action do you want them to take?
What's the level of connection between you and your audience?
What messages resonate with them?
Do you have something of value to offer to them on your landing page?
Our goal is to get your Facebook and Instagram advertising campaigns up and running and start seeing results!
What are you waiting for?
Or Fill Out the Form Below for Your Customized Quote.