Colleen Gray: Owner of Boomerang Social
I have lived on computers and on-line for the last 20+ years. Learning new systems, new social media marketing strategies and how to really help my clients is what I love. It keeps me passionate about what I do as it gives me an avenue to really make a difference in my clients' businesses. I am always looking for new and betters ways of creating engagement and keeping their amazing expertise out to their clients.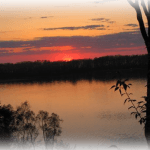 Colleen moved to Raleigh from Erie, PA.  Though Erie does have beautiful sunsets and a "great" lake, it is only warm enough to really enjoy it for about three months.  The climate here so much milder, the sun shines so much more here in Raleigh! Colleen and her son arrived here in Raleigh in 2003 and immediately loved the area.
Colleen's background in computers started when working with a family owned, privately held company and later working in IT for county government writing training manuals and assisting with group trainings and a one-on-one help desk. At that time, she had also been certified by the PA State Police enabling her to access their database.
When working as a real estate agent in North Carolina, she quickly learned how important social media platforms and networking (on and off of the computer) are to a small business. Realizing this she decided to start her own business using her computer and online knowledge believing it would be the best way she could help businesses grow.
She also had a very good friend coaching her, you might know her – Assistant Angel.)
Boomerang Social is here to help growing business keep growing by using the technology at their fingertips and by tracking their online reputations. We don't just want to be another outsourced position, but want to be part of your team!