Two-Factor Authentication And How It Protects Your Online Accounts
There are a number of apps which can secure your accounts from hacking efforts and other threats. But the problem is, not all of them are as good as they claim to be. This article will help you identify the best app for securing your account and how it works.
The first thing you need to do is identify the best one. To find the best app for securing your account, we need to know what we want it to do and what features it should have in order for us to make an informed decision.
The Importance of Using Multi-Layer Security Measures Over Single Factor Authentication
What is the importance of using multi-layer security measures over single factor authentication? Single factor authentication is a weak link in a company's security chain. There are several benefits of multi-factor authentication and it is important to use it when possible.
Single Factor Authentication
Single factor authentication is a method of verifying user identity by using only one piece of information from the user's profile. This information can be something like a password or PIN code, or something physical like a driver's license or fingerprint scan. Single factor authentication does not require any additional steps from the user and can be considered an easy way to get into the account, particularly for hackers.
What Is Two-Factor Authentication?
Two-factor authentication is a security method for making sure that the person logging in is the owner of the account. It combines something you know (like a password) with something you have (like your phone).
It's also called two-step verification and it is very common in online banking and other financial transactions, along with social media and email platforms.
The idea behind two-factor authentication is that it's much harder for someone to break into your account if they don't have access to both pieces of information.
How to Create a Stronger Password with Two-Factor Authentication
To create a strong password, you need to have a password that is difficult for others to guess. A strong password should be at minimum 8 characters long, have a mix of letters and numbers, and include symbols. It is also important that you use two-step authentication with a strong password.
The first step of two-step authentication is entering your username and password on the login page. The second step is entering the code sent to your phone or email. This second step provides an extra layer of security by verifying your identity when you log in from a new device or IP address.
How Does Two-Step Verification (2FA) Work?
Two-step verification is a security measure that requires something you know (your password) and also have something (a physical device).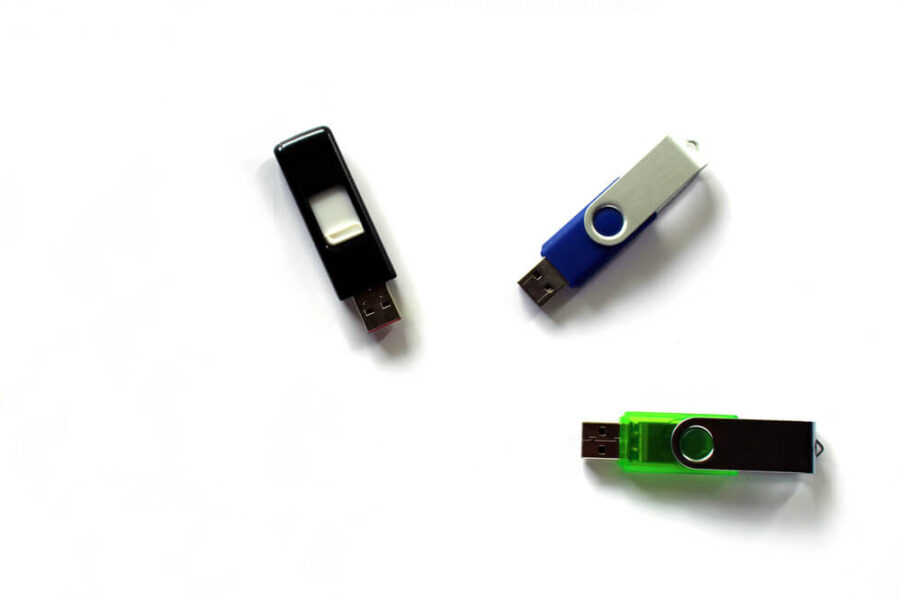 There are three types of 2FA:
1. One Time Password (OTP): A one time password is sent to your mobile phone or email.
2. Push Notification: This notification is sent to your mobile phone when you log in to an account from an unrecognized device.
3. A Hardware USB Token
What Is The Best Type Of Two-Factor Authentication?
There are many different services of two-factor authentication that can be used to protect your data. Some of the most common ones include the use of a hardware token, an app on your phone, or a text message with a code.
The best type of two-factor authentication is one that you will actually use and find convenient. I prefer the platform texting me a code as I always have my phone. You might prefer a hardware token on your keychain. (They generally plug in to a usb port on the computer.)
Which Type Of Platform Offers The Best Two Factor Authentication?
There are many different types of platforms that offer two-factor authentication. Some of the most popular ones are Google Authenticator, Authy, and Duo. These three offer many different features such as push notifications, support for multiple devices, and more. But keep in mind that when you switch phones, make sure you back-up the authenticator app, as they don't always transfer over from phone to phone and aren't always backed-up on the internet.
Is It Really Worth Doing?
That would be a definite YES. Many times when accounts are hacked it is done by a program that sits on the log in randomly trying keywords at a speed you can't even imagine. It is easy enough for them to find out what email you probably used also. When you have Two Factor Authentication in place, even if they guess the password, the second code goes to your phone (or whatever method you have chosen) and it keeps them out.
Please keep in mind, if they actually hack (they like to call them data breaches) into the main platform itself, say like they have previously with several sites (*snapchat, twitter, instagram & more) than you really don't have any control over what the hacker has been able to download no matter what two-step verification you are using to log in.
*https://human-id.org/blog/biggest_social_media_breach_history/