Google Search.
Google has officially taken away the old way of updating your Business Profile forcing the new way on everyone, and a few more changes have been made. When you search your business on Chrome, as long as you are signed in to your Google account, you will find a page that looks like this photo below showing all of the possible edits.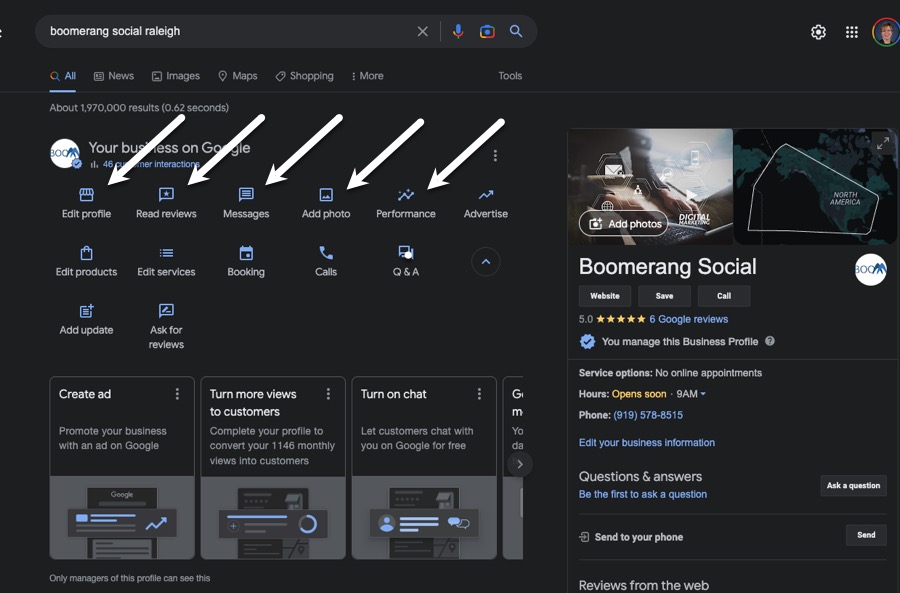 As per the above photo, here you can edit your Google Business Profile, find your reviews and messages, see your statistics, and much more. Basically everything you could find the old way, just in a new fashion.
But don't worry, as noted in my previous blog about the new way, you can still access all this through Google Maps.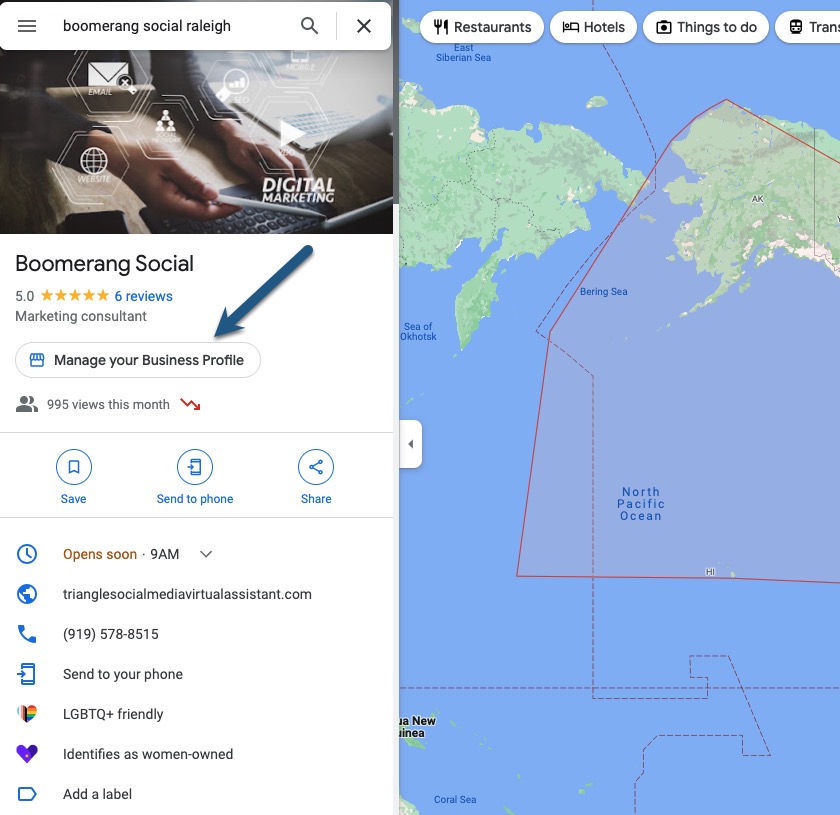 Google has made changes to Analytics and Ads also. Meanwhile, all of the social platforms are changing rapidly too. If you have any questions regarding them, please let me know!