I was recently at an event at the Raleigh Chamber where V.K. Fields was the presenter. Her company does many things, a few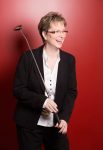 of which include marketing, PR, and copywriting. She also does quite a bit of volunteer work, along with teaching at UNC. I was so happy that I made it to this meeting, as she was so insightful on how to make a story out of everything. As she pointed out if you have a good story people will remember you, even if they don't remember your name.
She calls herself a natural born PR person. One of the many stories she spoke about sticks with me, as I probably would have driven on by.
She explained that when gasoline was at its highest price a while ago, she was running on empty one day. In looking for a place to stop to get gas, she noticed at one of the stations that one of our local news media crews were there. As she stated she drives a "gas guzzler" she decided to stop in at that station to see if she could possibly connect with them for a little PR. And she did. She made a point of bringing to the media's attention what she was driving and how much it would take to fill her tank. During this little interview, she also mentioned exactly who she was and her company.
Needless to say, she was on the 5:00 pm news that evening! Thanks Valerie for sharing your valuable insight!
I would have never even thought of doing something that simple to get a little PR. But, I will definitely pay more attention from now on and attempt to retrain my thinking so that I don't pass up any situation that might be there!
Do you have any stories that make you stand out, or that brought a little PR your way? I'd like to hear them if you do!